Cartels are not usually in the business of being liked… RX Cartel is the team your parents don't want you to follow.
Feature from Fast Car. Words: Daryl Mersom. Photos: Monster Energy
The Guadalajara Cartel tortured American DEA agents and murdered anyone who got in their way. Joaquín Guzmán – commonly known as El Chapo – and who ran the Sinaloa Cartel, was once the most-wanted man in the world.
Yes, we know that what they do is in principle very bad. But that hasn't stopped them from being the subject of Netflix documentaries and Sundance-acclaimed films. Morbid curiosity comes in all shapes and sizes; and you've got to admit we all love an underdog.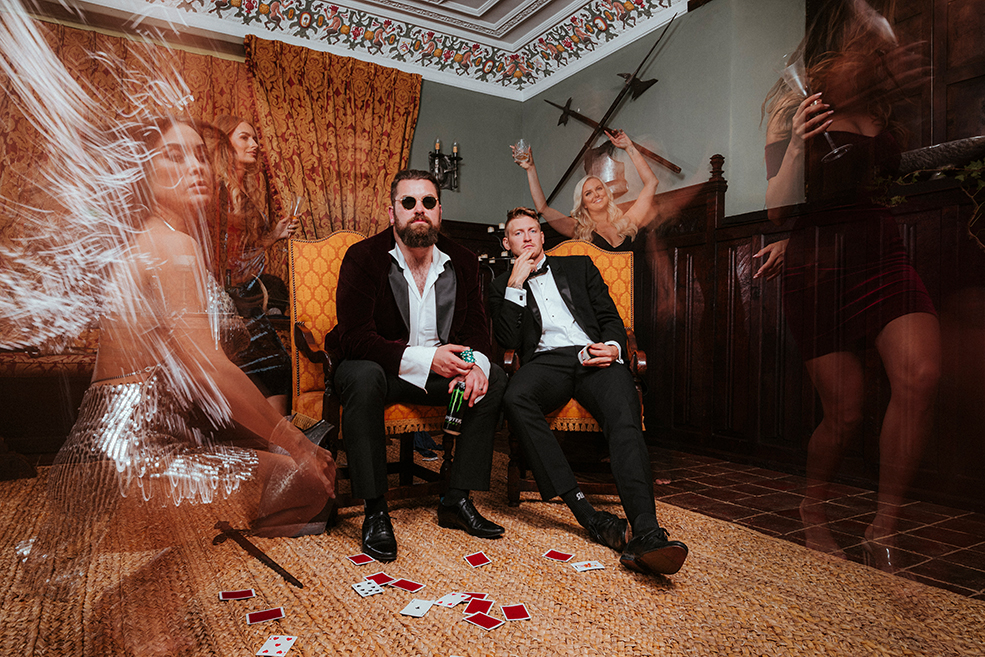 The RX Cartel, who are clearly out to mess with people, are followed by a roster of fans who watch with a certain grim fascination, waiting with bated breath to see what they are going to do, or say, next.
In marketing jargon they'd be called 'disruptors'. Shunning the type of clothing we have grown accustomed to seeing on motorsport athletes. Instead, they choose Peaky Blinders outfits over hackneyed t-shirt and cap combos. They choose official warnings over toeing the line. They choose using the word c*nt on live TV when others would have mumbled platitudes about how well the race had gone. The RX Cartel brings us storylines as well as race results. Whoever said it had to be any other way?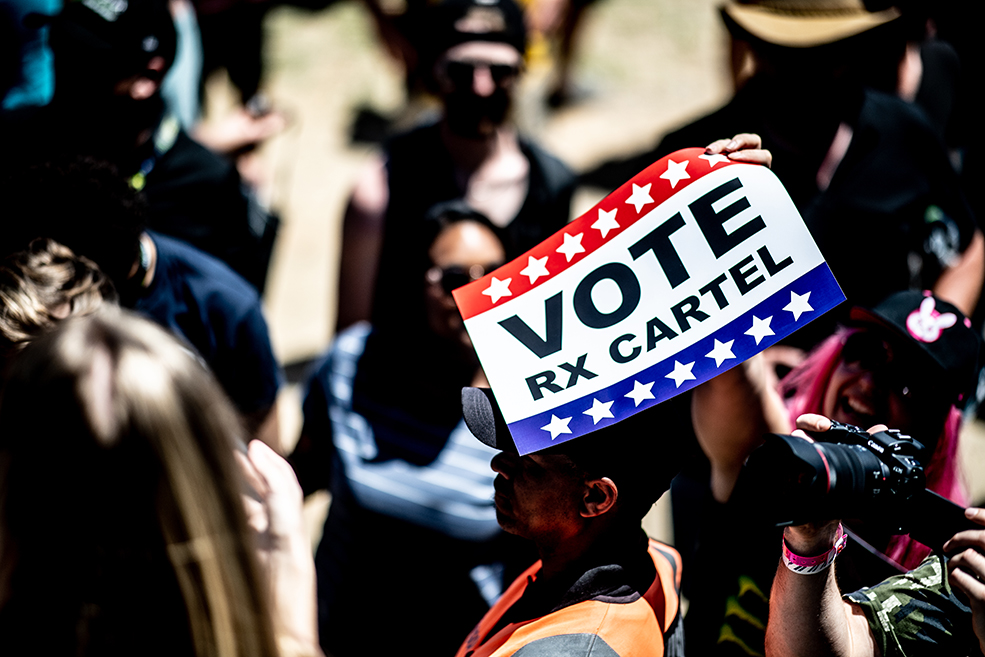 Their aim is refreshingly simple. Bait the existing RX audience and bring a new generation of viewers to motorsport. "Make RX Cartel great again", a slogan which riffs on Trump's campaign slogan, is clearly aimed at dividing opinion. As are the bizarre shoutouts from Tyson Fury: "I'm gonna smash your ******* face in, you ****". A far cry from the traditional hygge 1960s Finnish vibes in a rallycross paddock.
You have to admire the way they are willing to talk shit on themselves before anyone else has the chance. It's a strategy that has served many well before them: e.g. disgraced BBC presenters included. They post Instagram Stories which mock their distinct lack of endowment, a refreshing counterpoint to the polished press imagery of the pair with a Monster Girl on each arm. The whole charade is much more entertaining when it is tongue-in-cheek.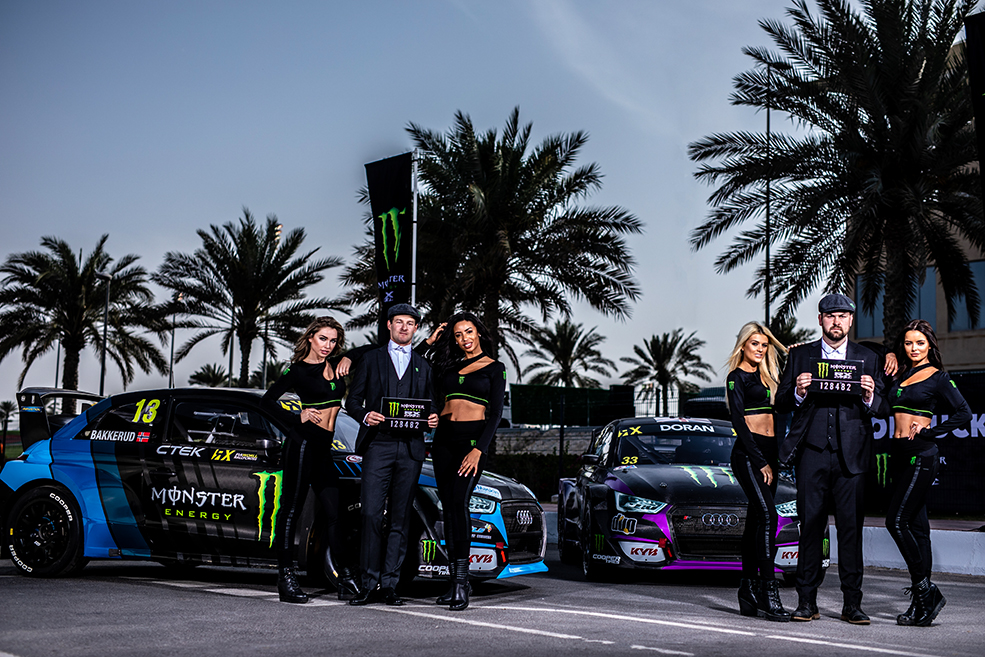 It is their lack of pretense that has earned them the respect of fans around the world. Loyal fans who created a crowd-funding effort on their own accord after 2020 RX Cartel driver Andreas Bakkerud smashed into Timmy Hansen in Abu Dhabi. "I think that's way too hard from Andreas, I have to say", lamented the race commentator, at the time. Not that Bakkerud seemed to mind.
There are fan-generated memes too, and on Reddit, users share their own take on the Monster Energy RX Cartel rallycross car, showcasing some impressive graphic design skills with an indulgent use of purple and Monster-claw green.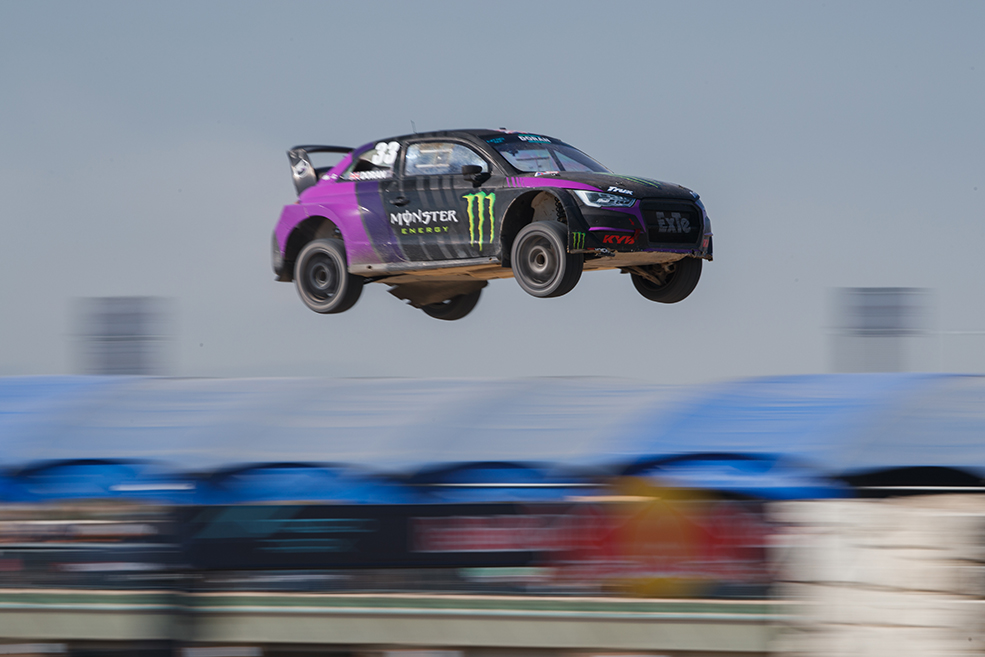 Self-described as the "team your parents don't want you to follow" this is PG viewing for a mainstream audience. The bad language doesn't put off kids who turn up to races with 'RX Cartel f*cking rocks' posters. Nor do the Tinder and Netflix and Chill references on the Cartel's social media channels.
All of this is not to say that the actual racing where they conduct business is not seriously impressive on its own. At 0-60mph in 1.9 seconds the RX Cartel Audi S1 is moving faster than many F1 cars. The real art being that they manage not to bore us to tears after they get out of the vehicle. Charismatic and skilled, they want the fans to have a good time – as good a time as they seem to be having themselves.
And just like their core ethos, the RX Cartel is constantly evolving. This year a driver and championship change were the biggest shifts for the team. Andreas Bakkerud has, for the moment, relinquished his seat in the RX Cartel Audi to make way for fast Swedish racer Robin Larsson.
While at the same time, the team moved their focus from the long-standing FIA World Rallycross Championship – to the newly created five round US-based Nitro Rallycross series. It's a bold move. But then again nothing the RX Cartel does, goes quietly into the night. One thing is for sure though: we don't know what's happening next, but we sure as hell are excited to see it.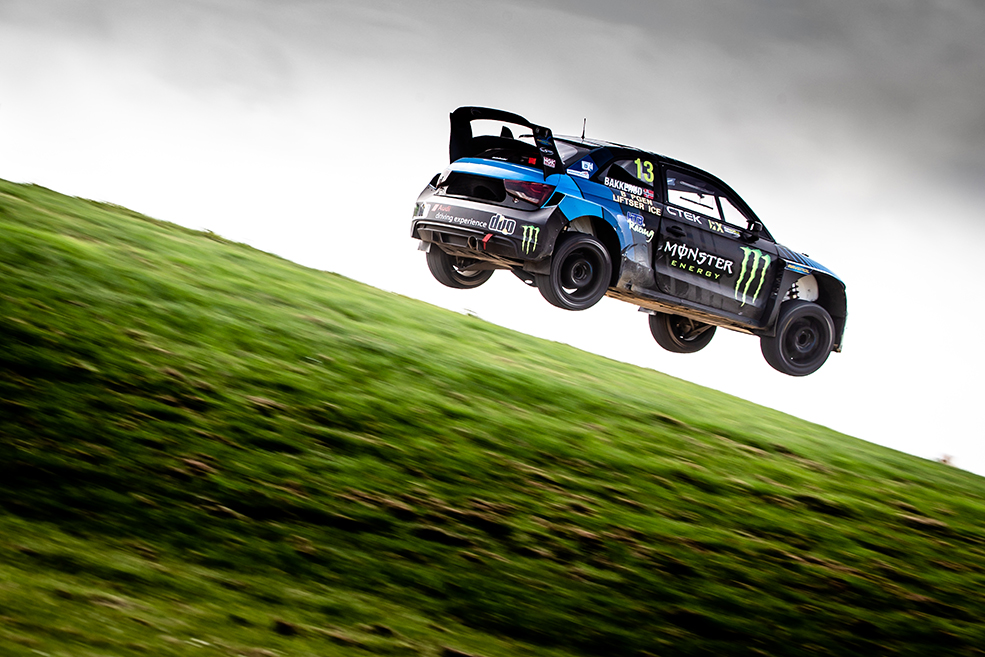 The RX Cartel Ride:
Famously described like being thrown out of the back of an airplane, a modern rallycross car at maximum attack is truly a sight to behold. Capable of accelerating faster from 0-60 than an F1 car; and built to take the kind of punishment normally reserved for stock cars in a dirt oval; the whole package is a mind-bending mechanical mix of power and brawn.
The recipe is simple enough – take a modern hot hatch; rip out basically everything – except for the base chassis and a few badges – and replace it with a wallet punishing mix of carbon fiber, turbos, and bespoke race parts. Voila. What was once a timid shopping car is now wider, faster and louder than anything you've seen before. A modern throwback to Group B rally machinery – ready to shred on any surface, and strong enough to race, crash, roll; and carry on like nothing happened. No seriously, check out the RX Cartel's Instagram for a clip of Robin rolling his Audi S1 at the first Nitro RX round. Pay attention because now comes the science bit…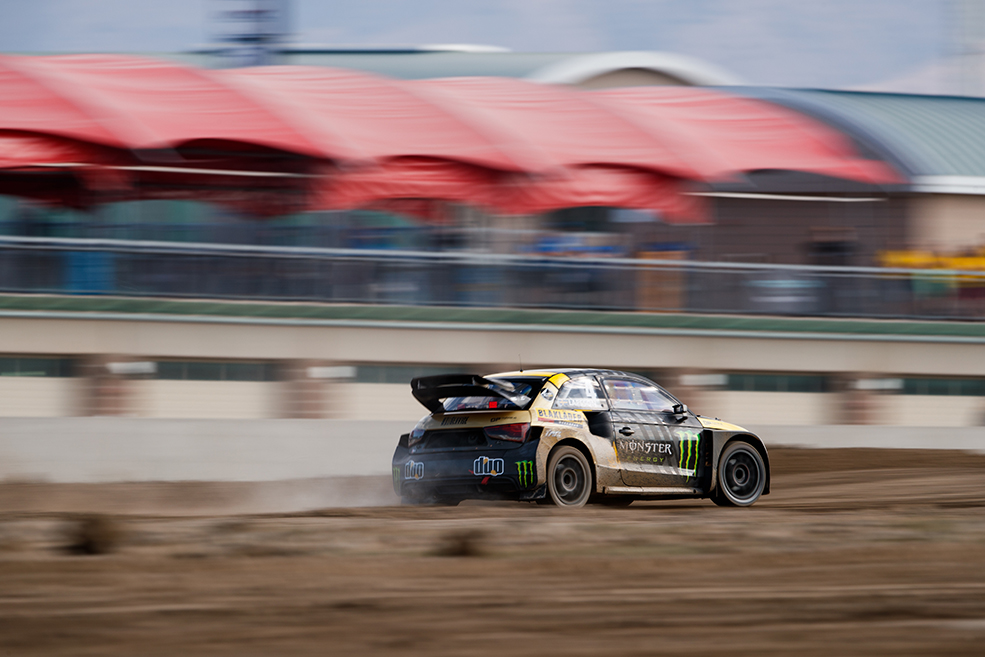 Tech Spec: RX Cartel Audi S1
Engine: Petrol R4 turbo 2.0-litre
Power: 600 HP (approx)
Torque: 750 Nm+
0-60mph: 1.9 seconds (depending on gearing)
Minimum weight: 1,300 kg
Drivetrain: Permanent Quattro four-wheel drive, drive of rear axle can be disconnected by operating the handbrake, 3-plate carbon clutch, mechanical sequential 6-speed transmission, adjustable multi-disc differential locks on front and rear axle
Chassis: Reinforced Audi S, servo-assisted rack-and-pinion steering, front and rear MacPherson struts, adjustable gas pressure dampers, hydraulic dual-circuit braking system, Monoblock light alloy brake calipers, ventilated brake discs front and rear, brake force distribution between front and rear infinitely adjustable by the driver, cast magnesium 8×17-inch wheels front and rear, with 225/640×17 tyres