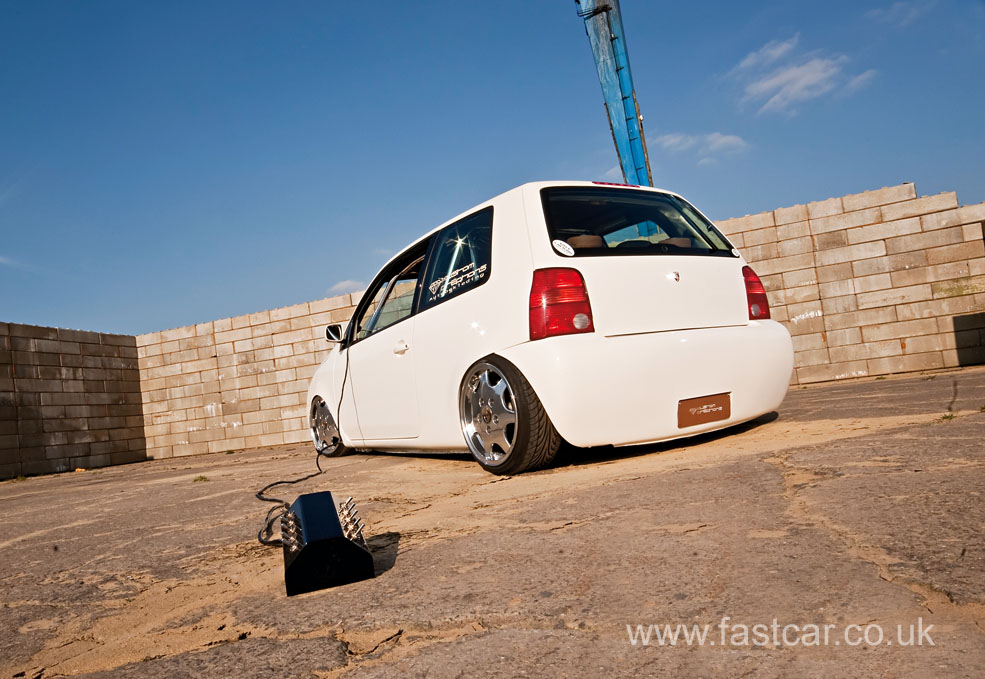 Luc Wynant's modified VW Lupo
It's fair to say when it comes to quality the Belgians have got it licked. Everything from their chocolates through to their beer reeks of it and when it comes to modified cars they're no different. Over the years we have seen plenty of top notch motors roll out of Belguim-land as well as the odd crazy build.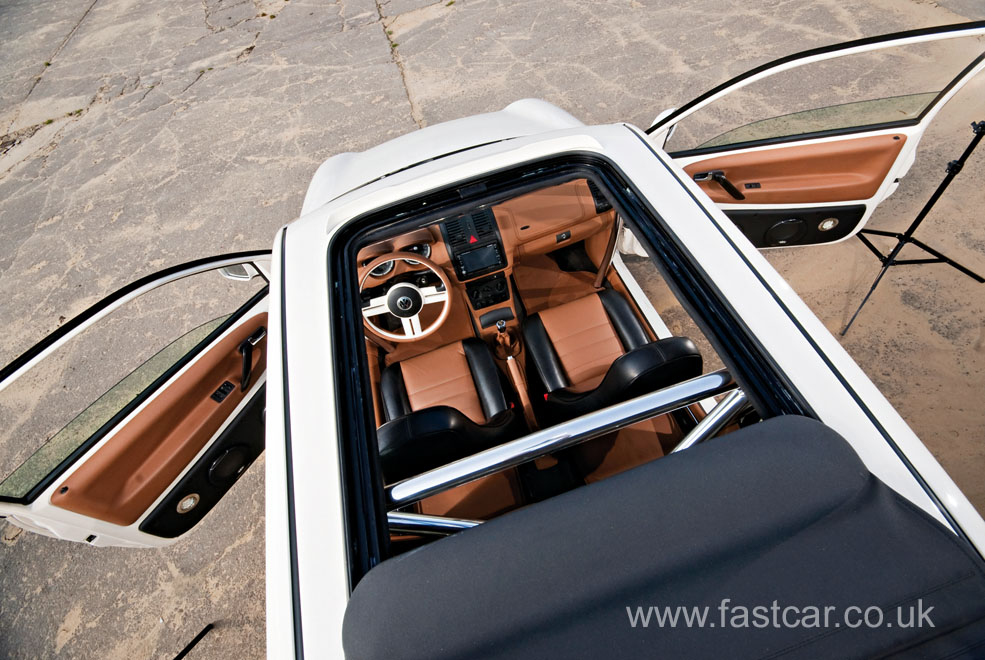 One thing that's always consistent though is the attention to detail and the obvious determination to be the best. Luc Wynants is no exception and his VW Lupo is a true testament to everything that is glorious about the Belgian tuning scene.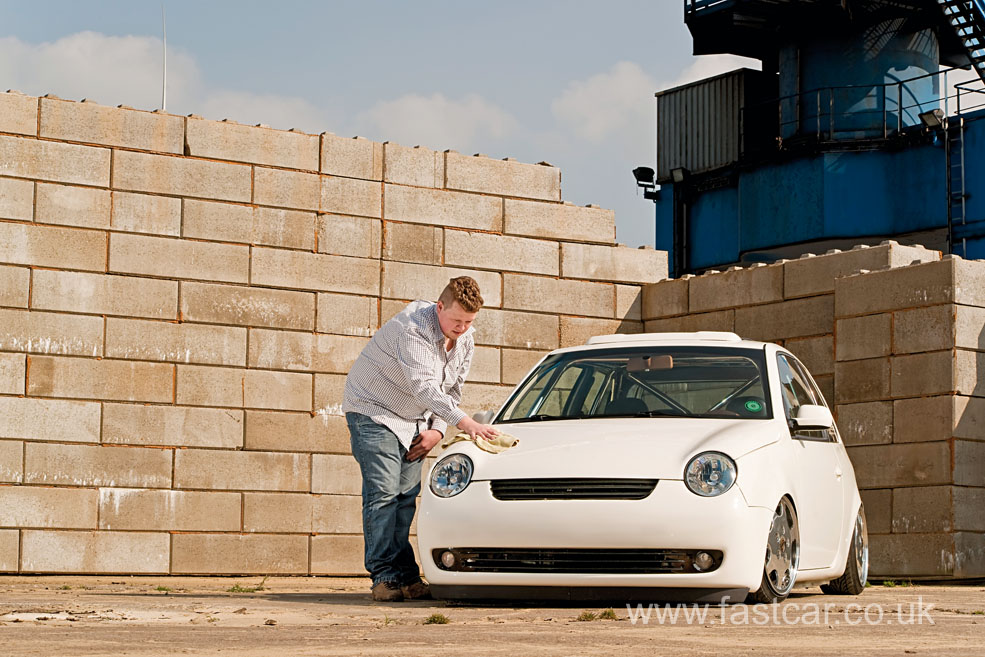 For the past two years Luc has ploughed blood sweat and tears into this project and the end result is simply perfection. Having previously owned a Ford and a Citroën it was time to turn his hand to something different and the world of VWs. Starting out with a standard Lupo gave him the perfect blank canvas to build his ideal car.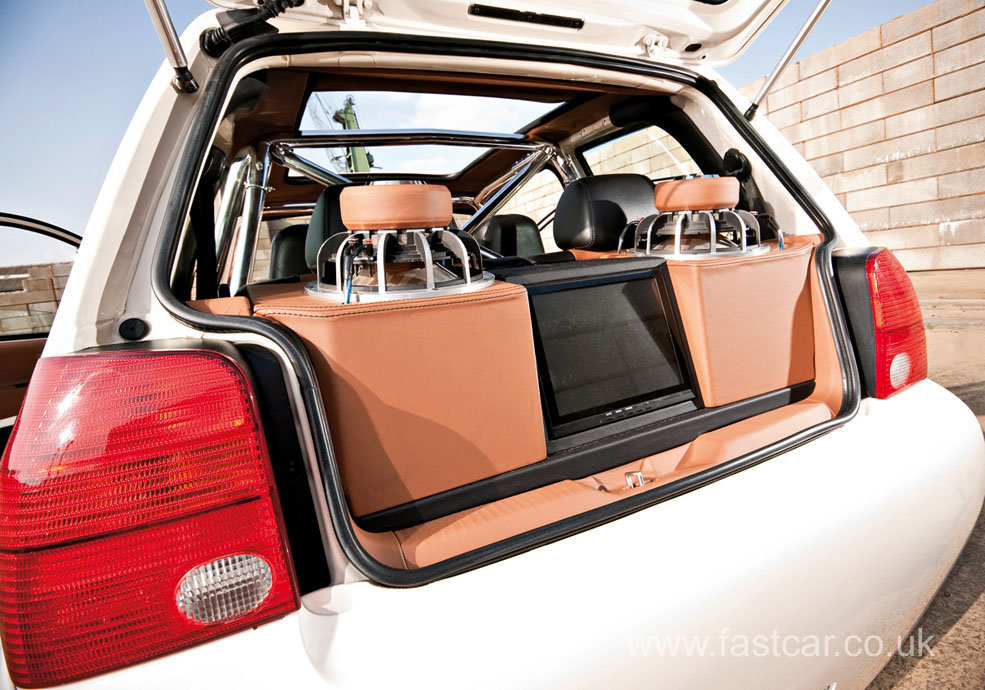 Things started off simple. A set of H&R springs some tidy rims and a small system kept Luc happy for a short time before the inevitable snowball of mods began to roll. Before long the springs were swapped for an air ride system to get the Lupo sat on its arse.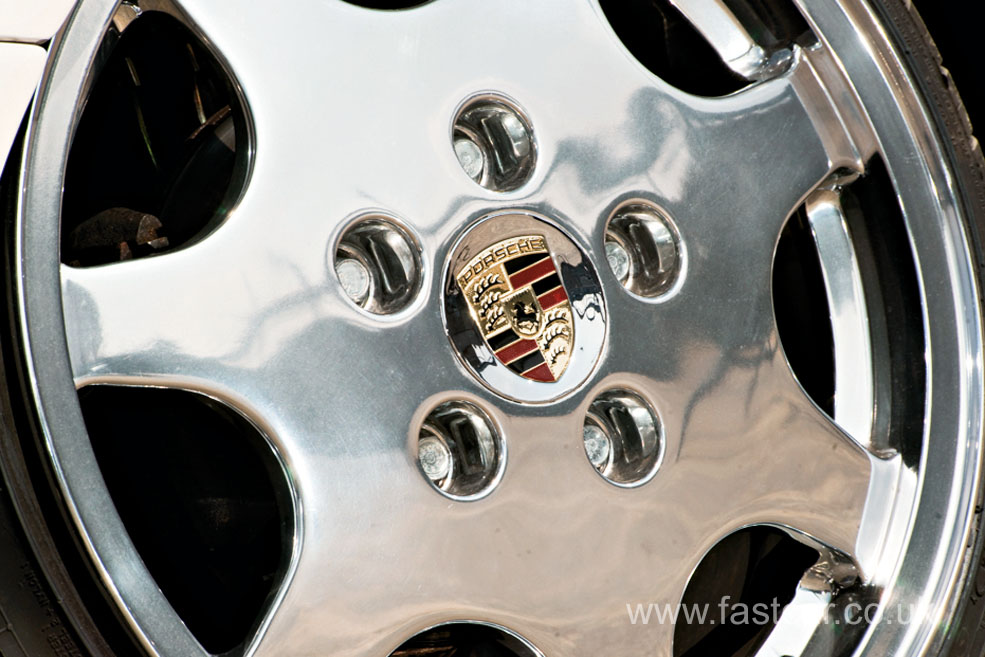 At the same time Luc took the opportunity to get a new set of shoes for the car. A set of Porsche rims were polished up to a mirror finish and wrapped in fresh rubber before being tucked up under the Lupo's arches. The car was starting to take shape but Luc wouldn't be happy with just wheels and a drop…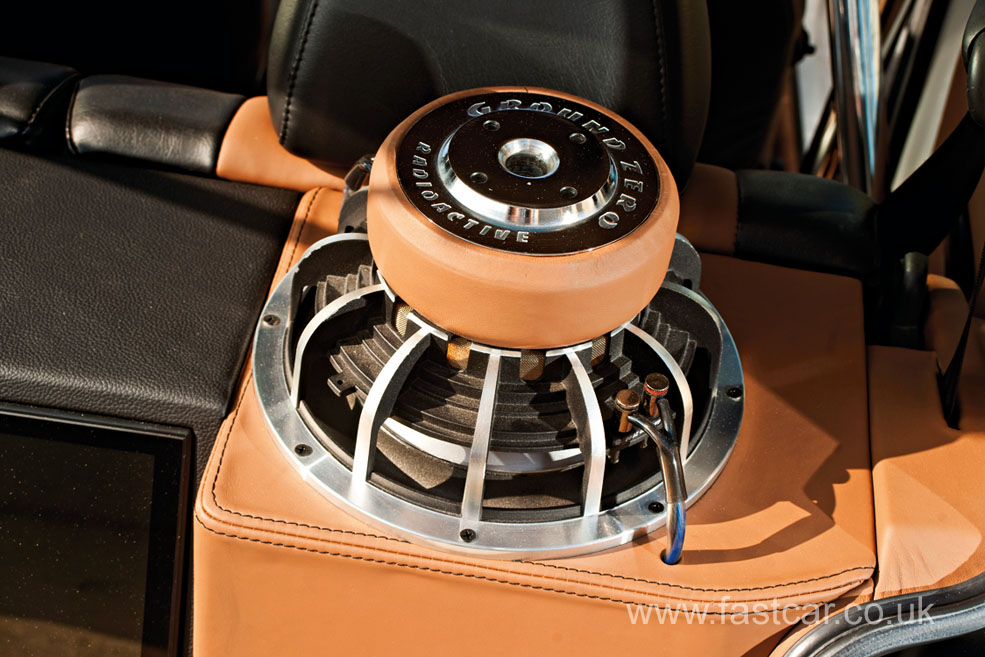 Up front the bumper has been fully smoothed. Even the separate indicators that usually live under the main lights have been removed and filled over, giving a fresh clean look. To finish things off a badgeless grille and a lower valance from a Corsa gives it that extra depth.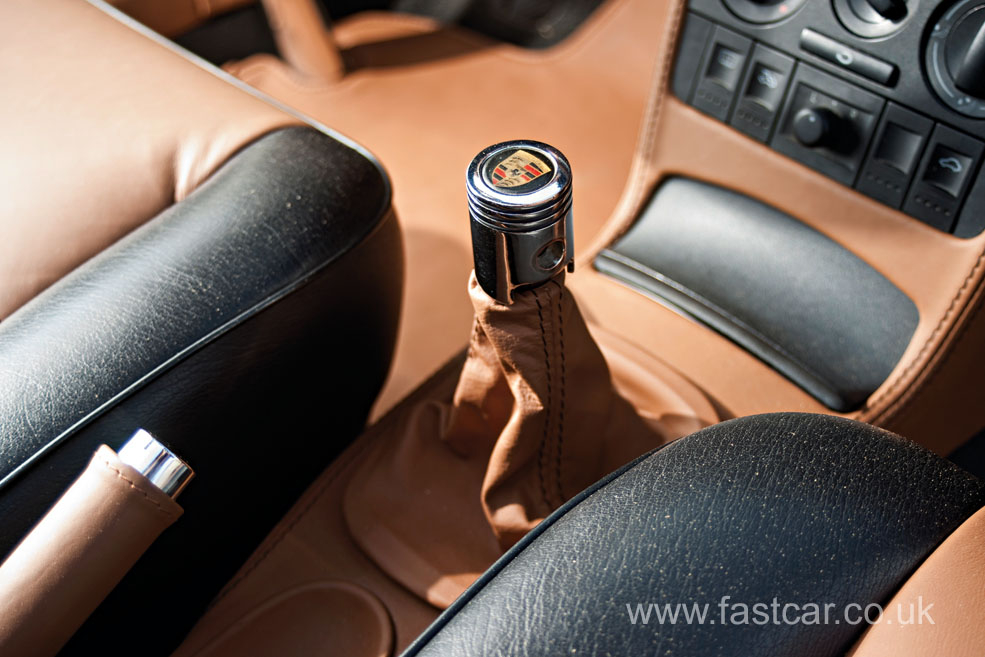 The rear has had just as much attention: full custom bumper, Porsche badge and shortened number plate recess gives the car an arse that any girl would be proud of. The whole package has been treated to a full re-spray in Porsche Cayenne white.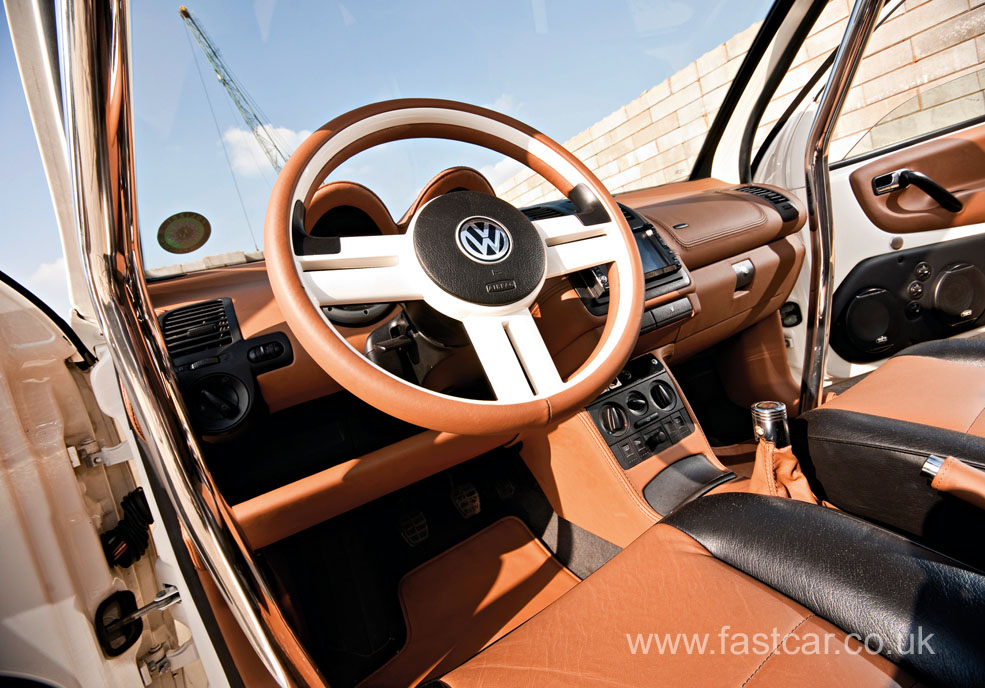 Pop open one of the Lupo's smoothed doors and your nostrils are instantly filled with the sweet smell of tanned leather. This stuff covers every inch of the interior including the Porsche 924 seats, and dash. A mirror polished roll cage weaves its way round the cockpit and a Polo rear bench sits in place of the Lupo seats.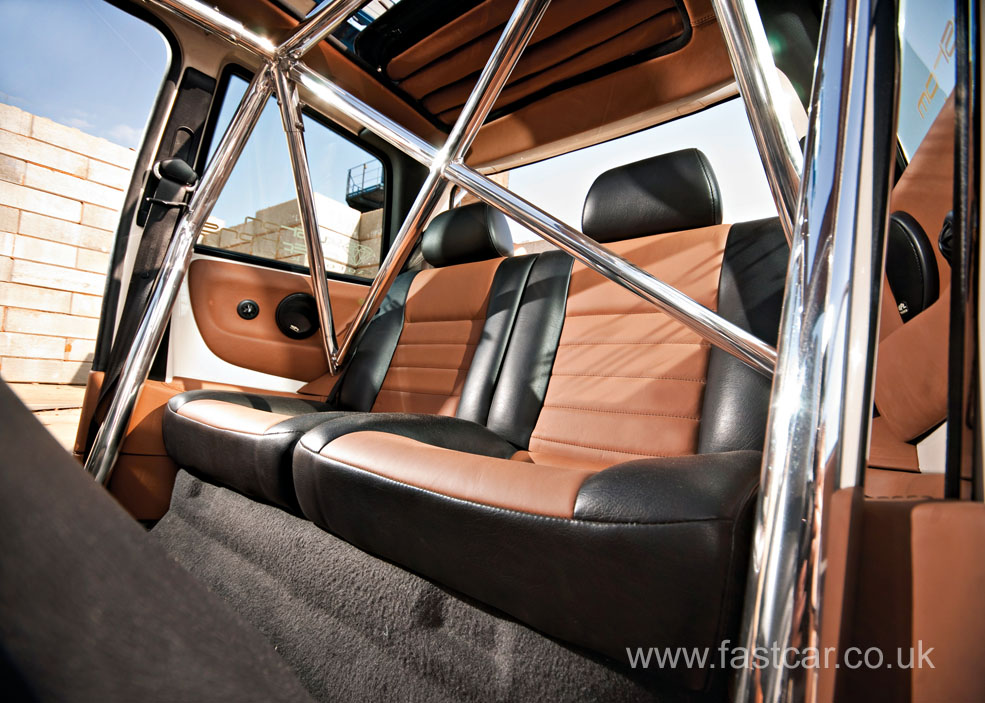 Luc loves his music and as with the rest of the build nothing but the best would pass his test. A collaboration of SPL Dynamic components, Ground Zero subs and Kicker amps, plus a double DIN headunit sort out the tunes.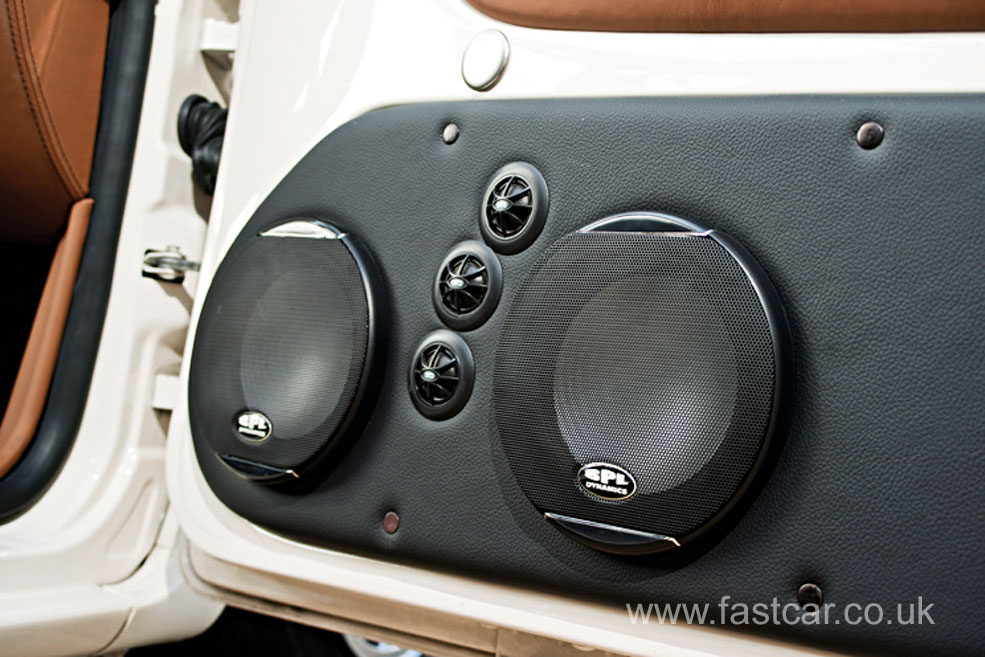 By accepting no substitute Luc has built himself a car that oozes class and quality from every inch and gets attention wherever it goes. "Goes werk or bon travail," as they say in Belgium.